DL Solutions carries a solid history of customer service and expertise within its leadership.
David Lothian
Company owner, CEO & President
For over 27 years Lothian's entrepreneurial success has been recognized by customers and employees throughout Ontario, Canada, and Internationally
He is renowned as leader in the Automotive and Industrial cleaning sectors
Lothian holds a professional background as a Vice President Operations, with roles in Client Relations, Human Resources and Sales & Marketing
Since 1989, David Lothian has facilitated resounding customer service and lead staff teams to new levels of customer and employee satisfaction.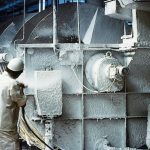 1989 . Lothian Industrial Wash Service founded
As founder & President, Lothian initiated and maintained a base of Automotive & Industrial clients in Canada and the United States. The company grew by exceeding customer expectations with specialized Industrial cleaning techniques – Ultra High, Mid-Range, & Low Pressure Water Blasting, and Co2 (Dry Ice) Cleaning.
.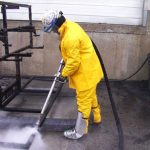 1998 . Sold to Team Solutions
David Lothian took on the role of VP Operations with Team, leading senior site managers & technical crews to exceptional performance in servicing clients worldwide. Customer satisfaction resounded in Canada, U.S., China and England.
Lothian maintained remarkable reputation with Plant Managers, Engineers, Quality Managers, Maintenance Managers, and Buyers – managing accounts in plants of all sizes and types – from Automotive – to Industrial – to Food.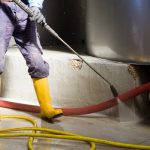 2016 . DL Solutions launched
Returning to company ownership, Lothian brings the high quality leadership and meaningful customer care back to the industry. Plant management teams are welcoming David back to lead their site cleaning services.